Cambridge Theatre Seating Plan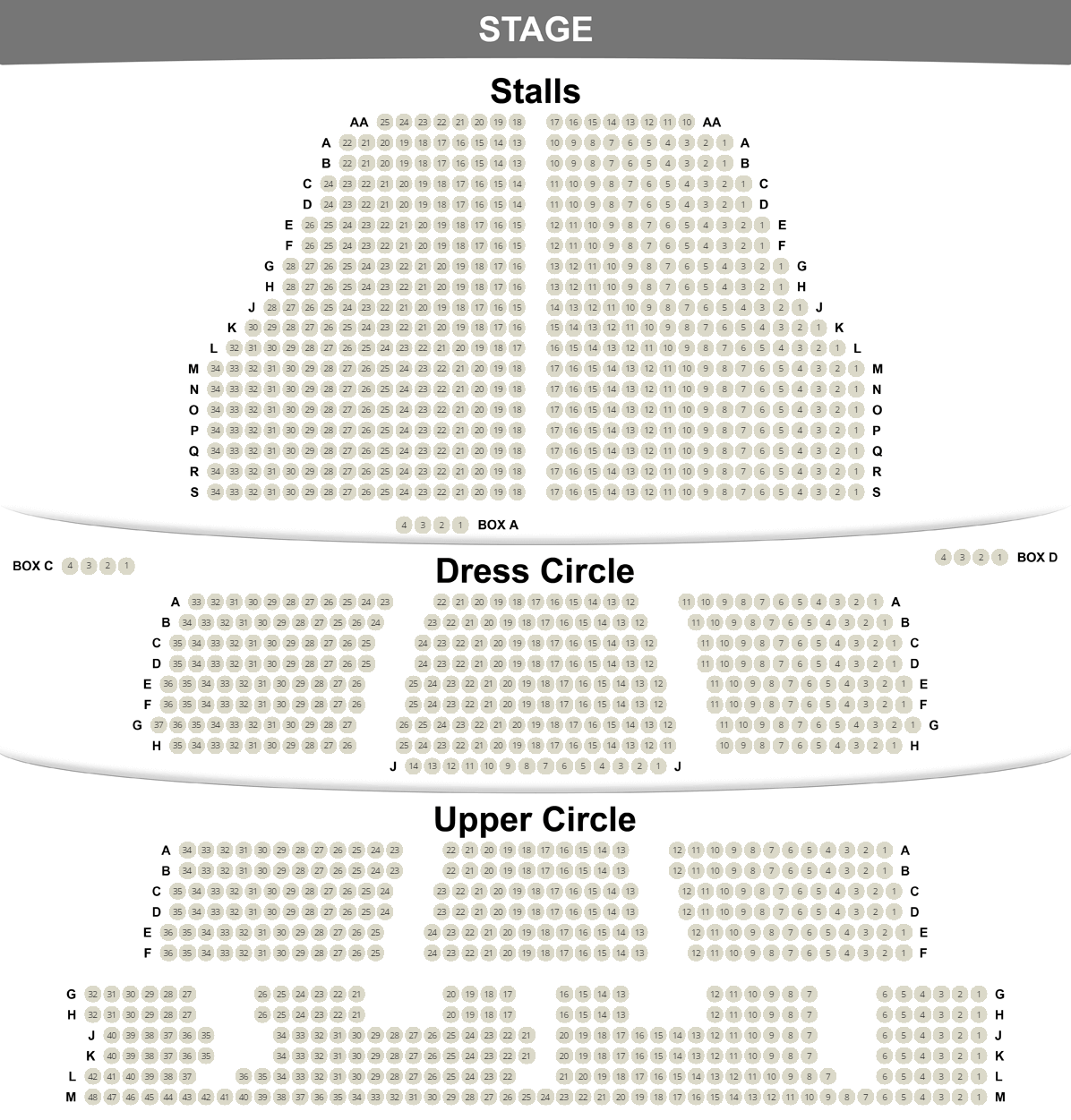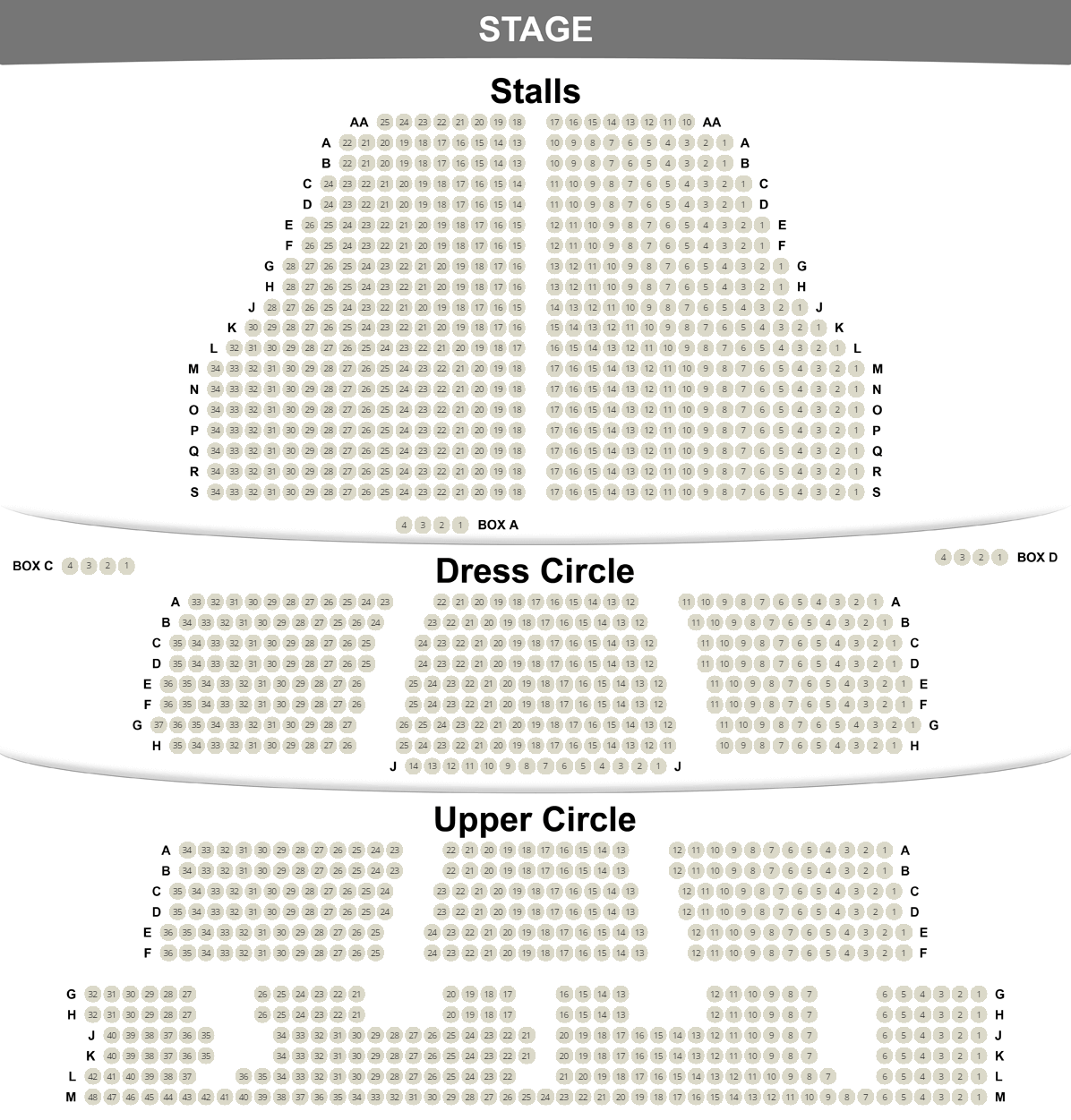 The Cambridge seats 1287 people spread over three levels; the stalls, dress circle and upper circle. The stalls section is the closest to the stage and consequently the most expensive. The best seats in the house can be found towards the middle of the stalls and front three rows of the dress circle. Views from the seats at the back of the two raised tiers of the dress and upper circles can be restricted owing to their distance from the stage. Always check the seat views before buying your tickets.
The stalls
Divided into two sections by a central aisle, the stalls are well raked – AKA sloped - offering excellent views over the heads of your fellow theatregoers. The seats in the stalls are exceedingly comfortable and offer spacious legroom. All seats fit within the proscenium arch of the stage, meaning that even those at the end of the rows enjoy a direct view of the stage. Seats in the rear of the stalls are only slightly affected by the overhang of the dress circle above.
The dress circle
The dress circle is divided into three sections by two aisles running horizontally across the width of the circle. The rows of seats in the dress circle don't follow the curve of the balcony so give a head-on view to the stage, free of obstructions. Seats in the front few rows offer the best views of the stage but can be some of the most expensive on offer.
The upper circle
Day tickets are often in the upper circle, which is divided into a front and rear section by a central aisle running lengthways. The front section provides the best views of the stage, although most of it is unobstructed. Bargain seats tend to be in the upper circle which, although it can feel quite high up and far back, have a good clear view of the action.
Buy Tickets Online


From Official Tickets Agents